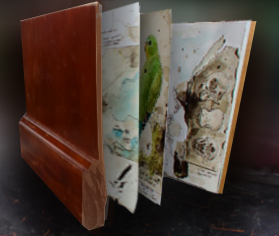 A Study for an Ecological Portrait of the Orange-bellied Parrot. 2012
2nd Prize WetlandCare Australia Art Award 2013
Hunter Wetlands Centre Collection.
Watercolour and ink on paper, found timber
1000mm x 205mm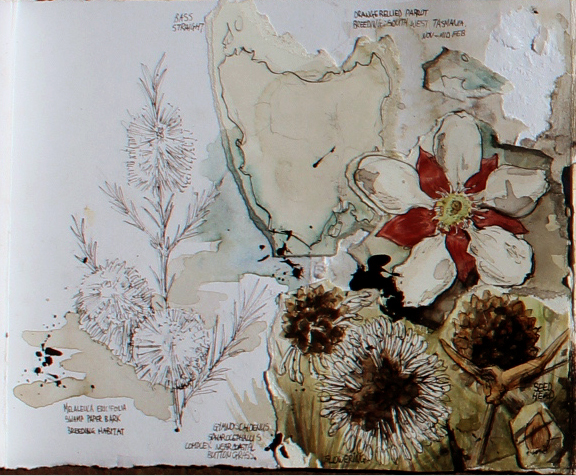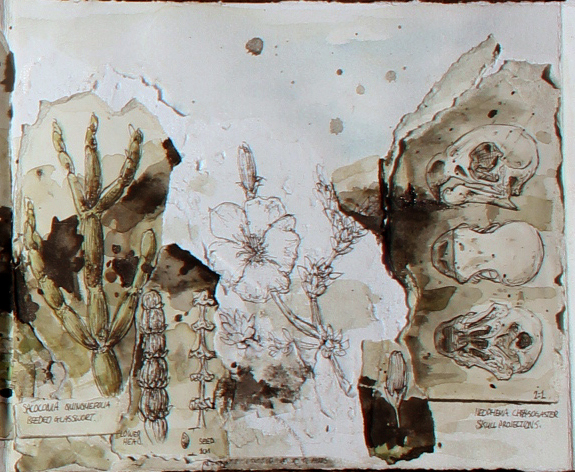 Listed on the Ramsar Convention (Convention on wetlands of international Importance), the Bellarine Peninsula and Port Phillip Bay form part of the habitat for the internationally significant and critically endangered Orange-bellied Parrot (Neophema chrysogaster). As a study for an ecological portrait, the work looks to the declining health of these wetlands due to increasing urbanisation. It depicts key wetland species for breeding, food and roosting, tracing the birds' migratory path from Southern Tasmania to Port Phillip Bay –  specifically Lake Coonawarra and Swan Bay – in Southern Victoria.